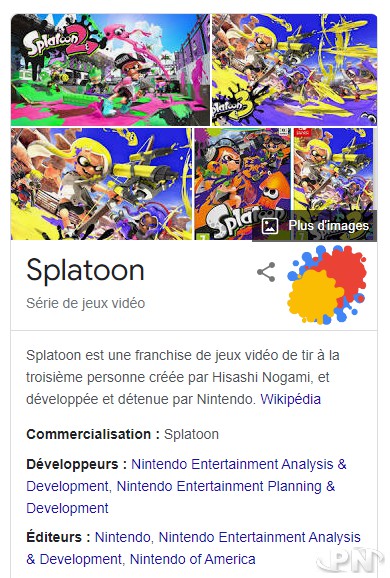 We regularly mention in the Ecos of the week of Taranzagolor the solid performance of Splatoon 3 around the world, especially in Japan where the game even broke a rather surprising record. It is therefore probably no coincidence that Google has chosen Splatoon to offer a new Easter Egg that GoNintendo has wanted to share with the rest of the world!
To find out, just go to Google.fr and type in a keyword among which you will enter Splatoon. You will then be surprised to discover some paint tasks in the Knowledge Graph located on the right side: click on the task and your clicks will then produce an ink jet on the screen.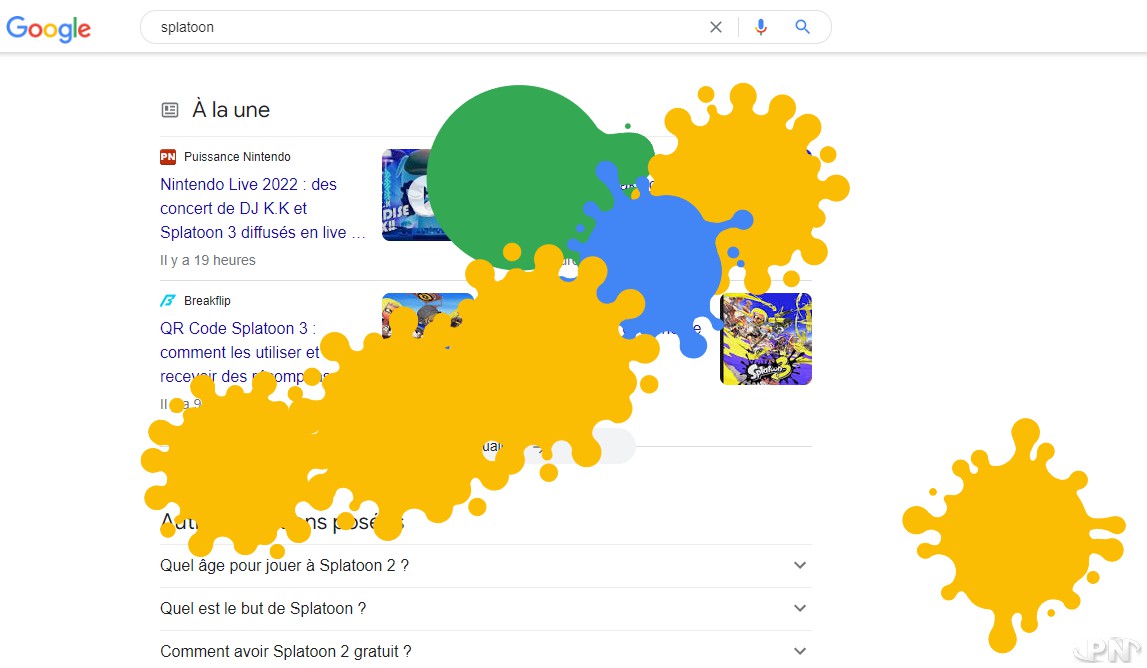 Obviously, you will no longer be able to click on the results offered on the search engine's page, but you will have fun for a few minutes and can then share your discovery via the share button located at the bottom of the screen… and incidentally submit a little order in all this by deleting the tasks posed, with a jet of water of course to give you access to the available links.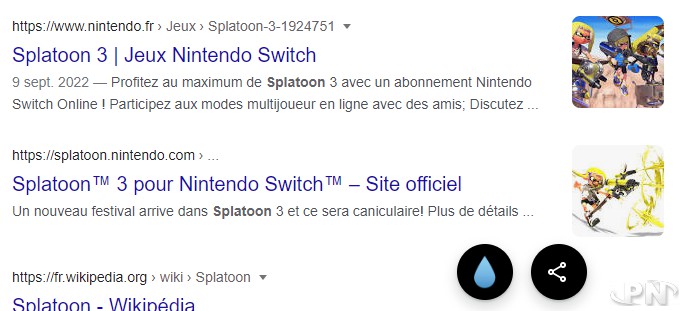 Source: GoNintendo
.