The appearance a few days ago of Ethereum new left – in addition to a memorable souvenir to its spectators – a string of heirs, in the form of various "forks" of the original network. These more or less legitimate descendants are now trying somehow to maintain and bring to life the initial heritage of their common ancestor. First steps, marked by difficult market conditions and from which none seem to be able to emerge unscathed.
That all forks
"As soon as there are more than two, the authentic evaporates" explained in his time the writer Michel Polac. Wise words, which the creators of crypto projects do not seem to care about, as much of the innovative energy of the industry often boils down to trying to duplicate the existing – generally noticeably worse – or even to occupy a still hot place left vacant by such and such a tenor of the industry, gone to conquer other territories (the observation also applies in terms of NFT collection, but that is another subject).
This is the case with Ethereum forks, which, unlike Ethereum Classicwhose we sang the praises recently, seem to have great difficulty keeping their heads above water, barely a few days after their birth.
Indeed, as you know, we are now living in a post-Ethereum Merge world.
The second capitalization of the crypto market has, without a hitch, made its moult, taking it from its native model to proof of work (PoW, like the elder Bitcoin), to a model considered more efficient Proof of Stake (PoS), presented by its designers as more suited to the challenges of tomorrow, particularly in terms of the environment and energy.
If we judge the relevance of these last points in the long term, certain collateral effects have already been felt in the ecosystem, in this case the appearance of various forks of Ethereum, having in common the conservation of the initial PoW consensus model. And, among these, ETHPow and EthereumFair.
Classic, ETHPOW, Ethereum Fair: 3 ethers in the desert
We were already talking in detail about ETHPow for several weeksas the potential designated heir and custodian of the ancestral legacy of Vitalik Buterin's creation.
A "project" apt as much to keep the flame of the "real" Ethereum alive as to fill in the miners left behind in the transition (of course, there were always annoying people to mention timidly Ethereum Classic like the "really real genuine Ethereum", but let's move on).
Anyway, for nowthe disappointment is palpable. Valued in IOU for the past few months at around $55, ETHPOW is currently in full swing, under $5, down 45% this weekend.
Another pretender to the crown, Ethereum Fair (ETF) which, failing to be a prince charming in the eyes of the market, is more like the prince that comes out (do you have it?). Indeed, with a current price of less than $2, Ethereum Fair doesn't have much of a bargain at the moment.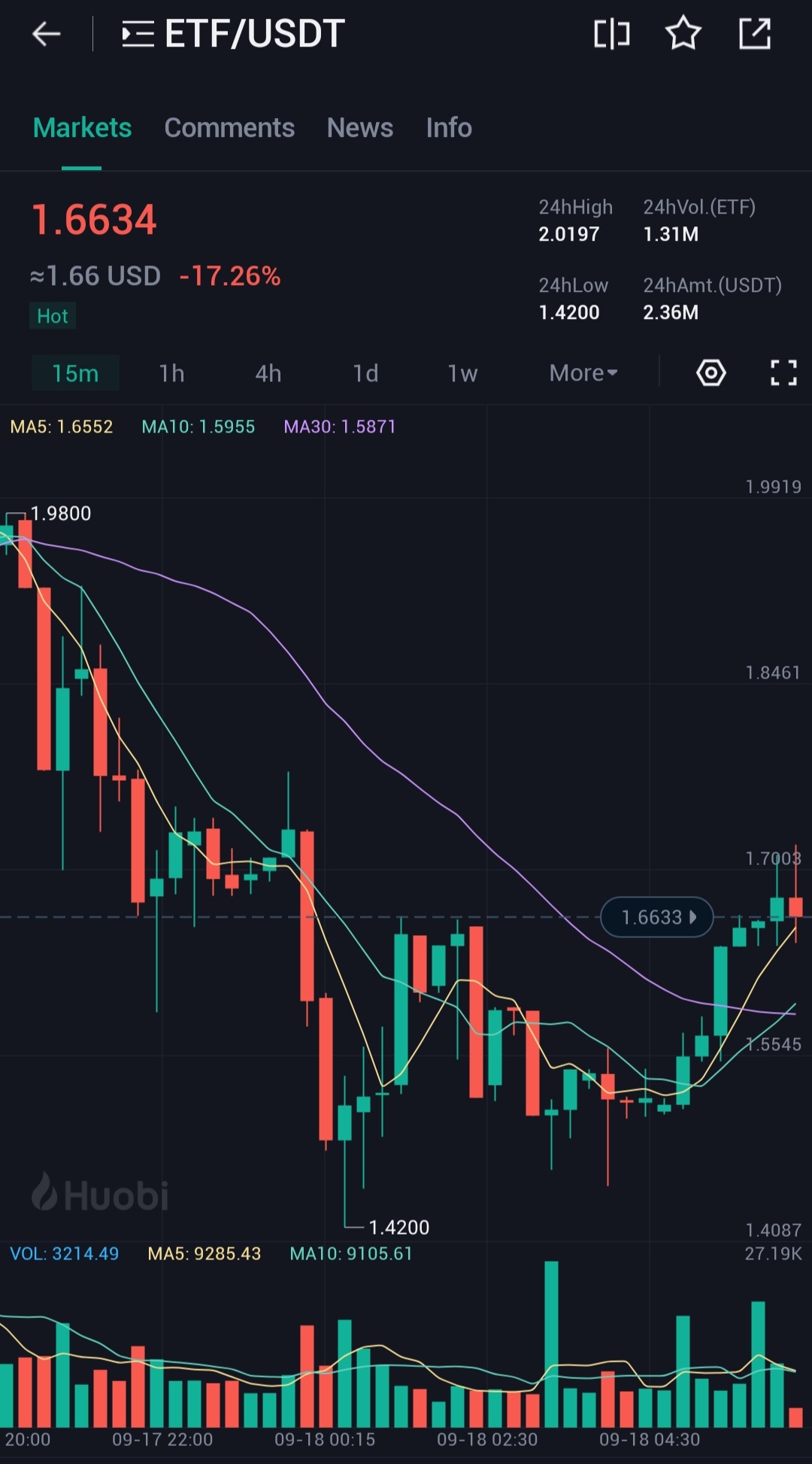 >> Find the unique and true Ethereum on FTX and recover 8% return on the way (commercial link)<<
Let things be heard: loosely maintained, lacking the slightest guarantee of safety and potentially doomed to go nowhere, Le Journal du Coin does not encourage you to play with fire (and forks) of Ethereum.
However, as a fork worthy of the name, you could benefit from a token allocation if you held ETH on a wallet non-custodial (if you use the services of a platform supporting the fork, like Binance for example, you don't have to do anything).
If you want to see these tokens, and possibly transfer them to exchanges supporting trading (FTX for example, for ETHPOW Where Poloniex for Ethereum Fair), you just need to add the two networks on Metamask.
To do this, open Metamask and go to the options "Add Network"
You will be taken to a page where you will need to enter some technical parameters.
To add ETHPOW network information
To add Ethereum Fair network information
These settings made, you should see your tokens appear. It is now up to you to determine if it is urgent to get rid of these before their value has further diminished, or if you prefer to play the long-term hold card, in the hope of a winning return.
Doesn't all that mean anything to you? VCome and acquire and trade your first real ethers and other cryptocurrencies by registering on FTX. You will benefit from 8% compound interest on all your crypto assets (commercial link, see conditions on the official website).