Update
by Antoine Ducarre
Searching for an image, its source, in different qualities, sizes or colors on Google without typing your query in the search bar, it's possible. We explain how to do it.
Did you know that to find the google hidden games, sometimes you have to search by image? All this is not very complicated, you just have to know how to do it. Unlike a standard query with words in the search bar, it takes a few extra steps to search by image. We will explain everything to you.
How to search by image on computer?
If we assume that in France, nearly 90% of queries made on the internet go through Google, we can reasonably assume that you are using this search engine and that it has brought you here. Thus, to search for an image with the search engine, follow these steps :
Go to images.google.com from your browser (Google Chrome, Firefox or Safari).
In the search bar, click on "Search by image", it's the little camera logo.
If you have the image whose source you want to know, for example, click on "Import an image" and fetch your photograph from your hard drive.
Otherwise, enter the image link in the search bar. Make sure the link ends with.jpg, .jpeg, .png or .gif otherwise Google, although it is capable of a lot, will be able to do absolutely nothing for you. If you don't have this famous link, don't panic, take a screenshot of your image and import it (step 3). Quite simply.
Press the "Enter" or "Search" key and the results are displayed. You just have to find your happiness among all the images offered.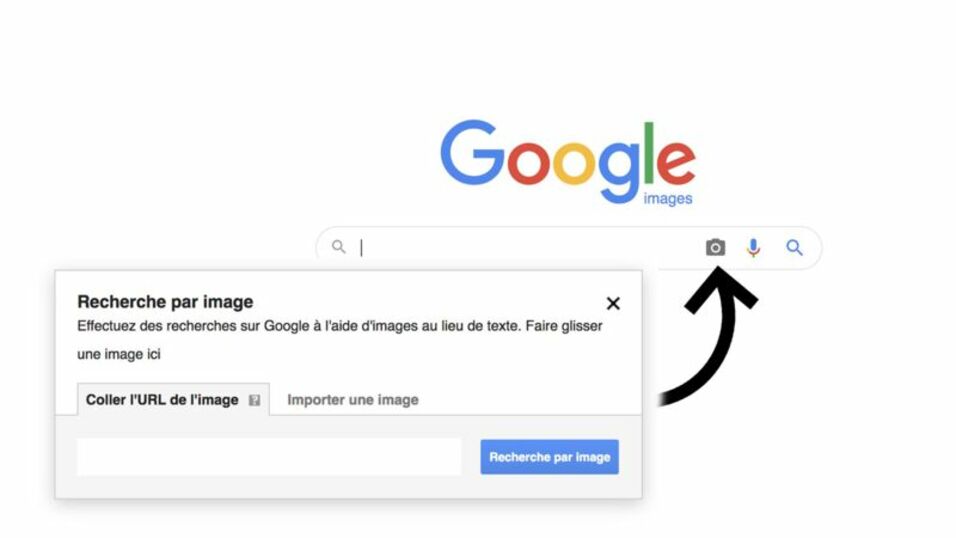 You can also use the "drag and drop" to make your request to Google. For that, nothing could be simpler, you just have to select the image from your desktop or from a site for example and drag it directly onto the search bar on images.google.com or on the tab of this page.
How to search by image on Android?
The technology is so well done that it is possible to do this same search from a smartphone. However, it is a little more complicated than for the computer. Don't worry, here's the procedure for Android owners:
start with go to the Google Chrome appnormally installed natively on Android devices otherwise download it from the store.
Once open, click the house logotop left, it will take you to the homepage.
Then click "Pictures" then on the three vertical dots located at the top right of your screen.
Choose the option that allows you to view the content of your screen like on a computer.
As for the computer version, a small camera logo appears in the search bar, click on it and search (see tutorial above).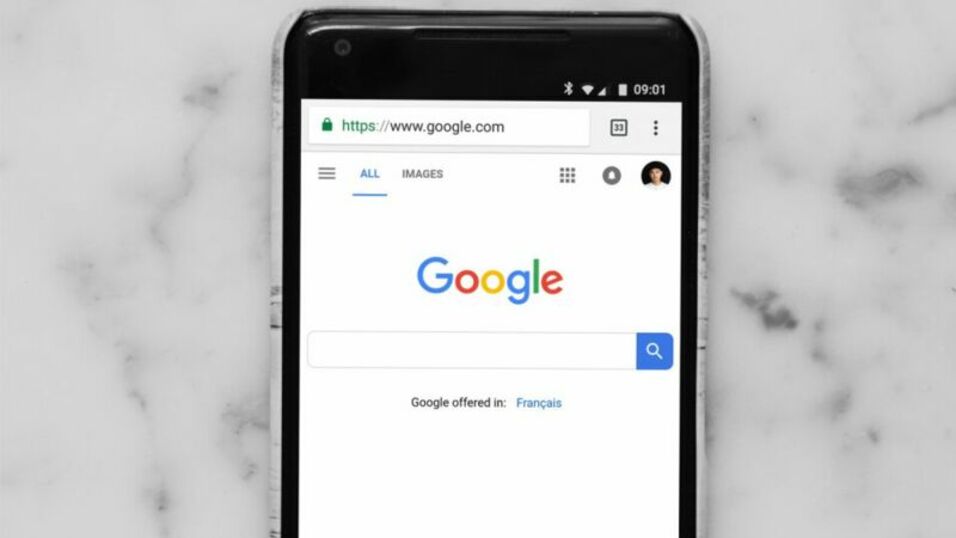 How to search by image on iPhone?
Apple devices never do like everyone else and if you thought that for a simple search on Google, they would come up with the nails, you are wrong. That said, Apple has managed to make the procedure even simpler :
Whether you're on iPhone or iPad, copy the image to the clipboard.
Go to images.google.com (from Safari or Chrome).
Click on the Google Images search bar.
Press paste and you will see the address of the image displayed in .jpg, .jpeg, .png, or .gif.
Click on "To research" and voila.